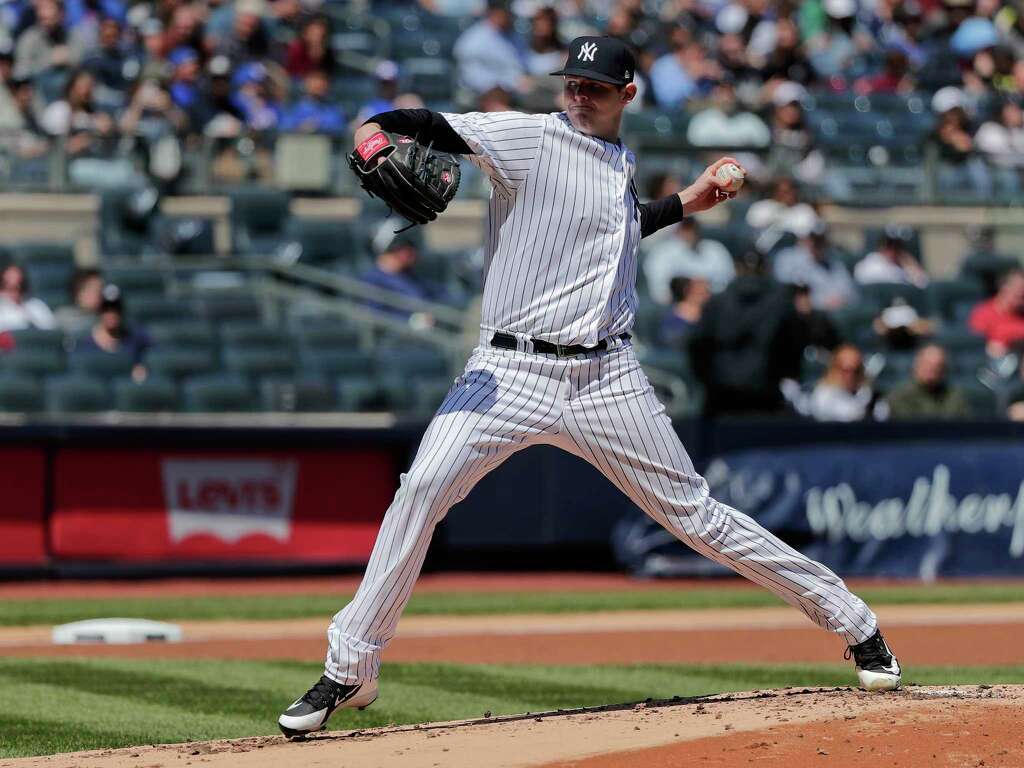 It never occurred to me until today, but Jordan Montgomery reminds me of Tom Glavine. It's not just that he's also a lefthanded pitcher who wears Number 47. His pitching motion looks like Glavine's as well. And, as a South Carolina native who grew up in the 1990s and 2000s, he would have had the Atlanta Braves as the closest major league team, and he was lefthanded, so he wouldn't have copied Greg Maddux or John Smoltz.
Now, as a Yankee Fan, I don't need Montgomery to pitch as well as Glavine every time. I just need him to pitch well consistently, and he's done that since he got here. He did it again yesterday, going 6 innings, allowing just 1 run on 4 hits and 3 walks.
Chasen Shreve pitched a perfect 7th inning, and Jonathan Holder a perfect 8th and 9th. That those two were able to pitch that well is a very good sign, especially since we may need relievers to come in for CC Sabathia, Masahiro Tanaka, and Sonny Gray more than we would have liked.
Good pitching needs to be backed up by good hitting, and the Yankees got that, too. Only 1 home run was hit, a smoking 2-run 443-foot blast by Aaron Judge in the 3rd inning. That turned out to be all the Yankees needed, but no one knew that at the time.
Because no one knew the Yankees would score 7 runs in the bottom of the 6th. Brett Gardner led off with a single, and Marcus Stroman sent him to 2nd with a wild pitch. That didn't matter, because he walked Judge. Didi Gregorius singled Gardner home. Then another wild pitch, then another walk, of Giancarlo Stanton -- even he wasn't willing to swing at Stroman's pitches. This one loaded the bases with nobody out.
Aaron Hicks bunted, and catcher Luke Maile threw to 3rd, but threw it away, scoring Judge and keeping the bases loaded. Stroman struck Neil Walker out, but Miguel Andujar cleared the bases with a double that nearly went out.
Jays manager John Gibbons had seen enough, and pulled Stroman for John Axford. He immediately walked Austin Romine. Then he gave up a single to Ronald Torreyes, and the bases were loaded again. The Yankees had batted around. Gardner hit a sacrifice fly to center, scoring Andujar. Judge followed with an RBI single. Axford struck Didi out to end the emergency.
Yankees 9, Blue Jays 1. WP: Montgomery (2-0). No save. LP: Stroman (0-2).
The series concludes today. Luis Severino starts against one of last year's Yankees, Jaime Garcia. If Garcia pitches as well for the Jays as he pitched for the Yankees, the Yankees should win.